Paying for CollegeBeta
Cost Comparison Tool
The CFPB is asking for our input on another Know Before You Owe project to develop a new interactive tool to compare college fees.
The Paying for College (Beta) is available for testing at http://www.consumerfinance.gov/payingforcollege/costcomparison/.
Enter the names of three schools. A pop up box will help you with the official names of the school. Submit and wait for results, which include cost, monthly loan payment amount, how long it will take to pay off your student loan, etc.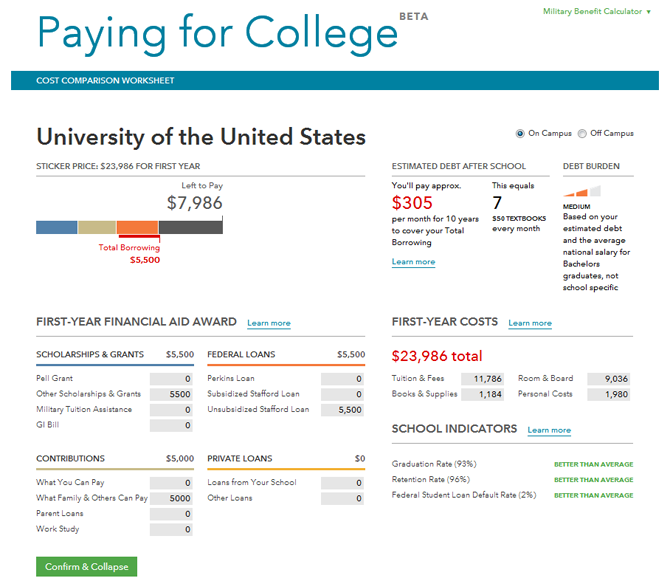 The current beta version is a "thought starter." It will help users make side-by-side cost comparisons, tailored to their unique financial circumstances.
Try the College Cost Comparison Tool, and let the CFPB know what you think.